Amit Sial has been in the industry for more than 15 years now. The actor has films and series like 'Phas Gaye Re Obama', 'Sonchiriya', 'Raid', 'Inside Edge', 'Mirzapur' and others to his credit. It wouldn't be wrong to say that his meteoric rise in films has been parallel with the rising popularity of the digital space. In an exclusive interview with ETimes, the talented actor opened up about doing versatile roles, the growing emergence of the OTT platform, his journey so far, and more. Excerpts…
You have been a part of the film industry for more than 15 years now. How do you look back at your journey so far?
It's been an eventful journey. Personally, I have experienced a whole rainbow of emotions to become the person that I am today, just like the myriad characters I have played so far. Sometimes it feels like the lines between the real and reel have merged. It has not been easy but I definitely have no regrets or complaints.
Do you feel you have reached a point in your career where you can pick and choose your work?
Yes, at present I am fortunate enough to be in a comfortable space where I can choose the kind of work I want to take up. But it is always a fight to break away from the stereotypical work being offered.

Does acting come easy to you now?
For me, acting is synonymous with breathing. It helps me evolve, and supplies food to my soul. So, with any work comes the great responsibility of being honest at all times and actually feeling the space and the character. So, no, it doesn't come easy and it never will. But because I love my work so much, the pain of getting it right becomes bearable.
How difficult is it to play versatile characters and not repeat your performance?
Like I have said earlier, I make it a point to never repeat performances. It is difficult but that's the whole point. Nothing should come easy.
Tell us about your early days in showbiz…
The early days were all pain, mental anguish, frustration, disillusionment. But the spirit was always intact. I fell many times but stood up too with equal fervour. Magically, every time I felt like quitting I got interesting work to repair the angst.
Name one of your films that has a special place in your heart and why?
All of my works are extremely special to me. I just cannot choose to favour any.
With content gaining more importance in films and with emergence of OTT platforms, do you think it is the end of star power in Bollywood?
If by end of star power you mean that the entertainment industry will not be run by a few then I think it would be right to think so. It is a far more open ground for many to play in now. There will be enough for everybody.
There is a surge of new content on OTT. How do you look at the platform as an actor?
As an actor, I feel blessed to be witnessing the OTT era. It has literally revived my dying career. But I feel that we still are not focusing enough on quality and are rather looking for quantity. We still have a long way to go.
You have played small but impactful roles. Does the screen time you get bother you?
In the earlier days, screen time was not that much of a bother as it was always about getting an opportunity to showcase what I could deliver in performance. It was also a lot about learning on the job. Now, I am absolutely ready to carry projects on my shoulders. And I am looking forward to doing exactly that.
While growing up, what kinds of films influenced or shaped your mind?
While growing up, it was mostly Amitabh Bachchan films. I was not exposed enough to the other kind of cinema, the art films. It was only when I found myself drawn to the craft of acting I started to discover the other gems of our industry such as Balraj Sahni, Ashok Kumar, Dilip Kumar, Utpal Dutt, Naseeruddin Shah, Om Puri and others. The latest being Irrfan Khan. I am also completely enamoured by Daniel Day-Lewis and Denzel Washington; the aura that they bring to the screen is unmatchable.
There have been talks about nepotism in Bollywood. You have been in this industry long enough to have experienced it. What are your views on the same?
I think this debate is a waste of time and energy. I would suggest people to rather focus on themselves than others. Only then will a breakthrough happen.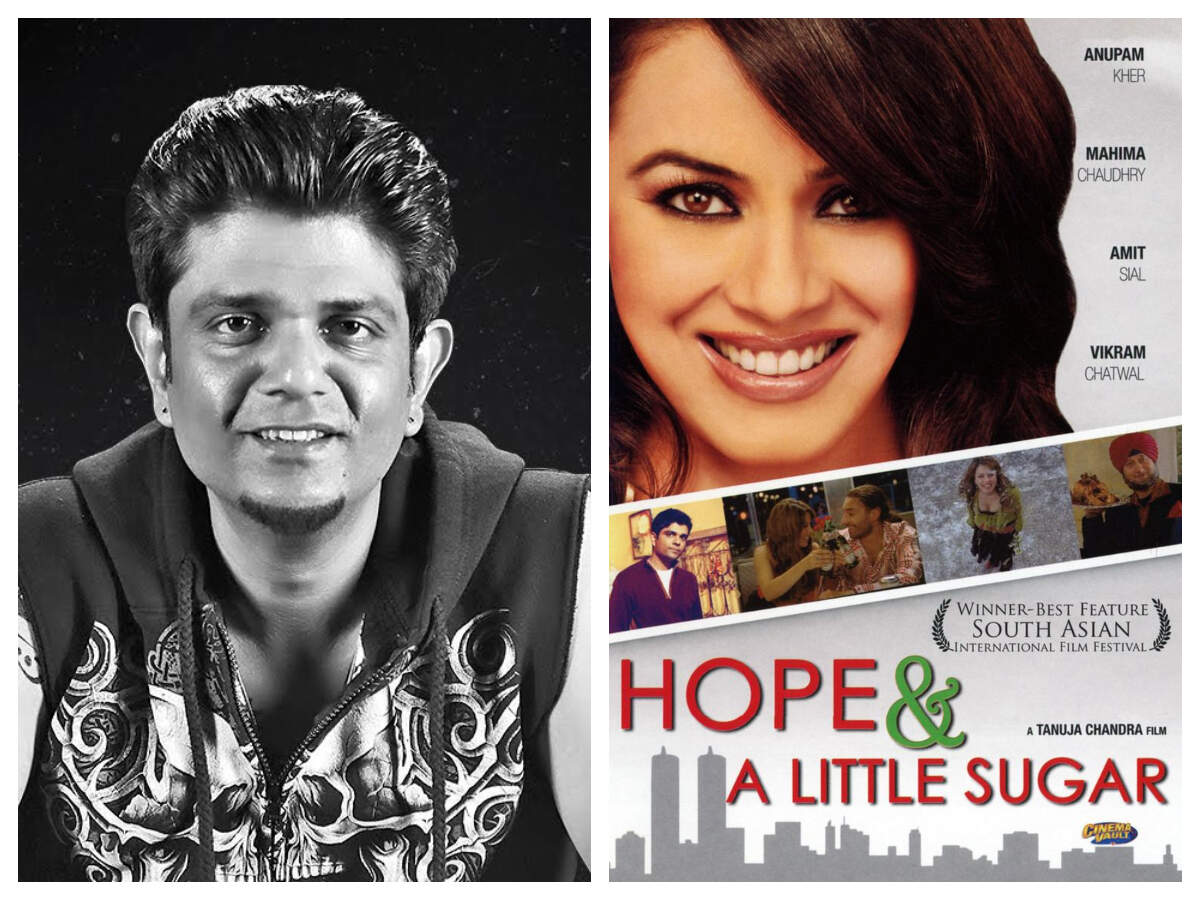 When was the first time you saw yourself on the silver screen?
I saw myself on the silver screen for the first time in my debut film 'Hope And A Little Sugar' directed by Tanuja Chandra. I actually couldn't bear to see myself on the screen. I tried watching my other works after that but with the same difficulty. Now I have stopped watching my work completely. I feel there is nothing to gain by watching myself on screen. My fun finishes with the shoot itself.
If you had to go back in time and give your younger self a piece of advice what would it be?
Don't change anything about yourself. You are what you are. Just be good to yourself and kind to others.
What new things are you looking forward to in the coming days?
I am looking forward to 'Aafat-e-Ishq' by Indrajit Nattoji, and 'Inside Edge 3'. It should be releasing soon.