'I do belong to a film family, but I don't want people to focus on this when talking about me,' insists actor Shriyam Bhagnani, who's currently basking in the success of her latest web show 'City Of Dreams'. Despite being the cousin of actor-producer Jackky Bhagnani, who belongs to a family that is well entrenched in Bollywood, Shriyam has had a modest self-made journey so far, marked with gradual progress over the last few years. In this week's Against All Odds, she opened up on her journey, struggles, and how she thrives in showbiz by maintaining individuality. Excerpts:
How do you approach a character?
I feel it's not a one-person process; the entire team works together to bring an authenticity that's required for a project and character. Speaking of my character, Tanya, in 'City Of Dreams', most of it was made on paper —what she does, what she's like, etc. And a lot of the things have to do with the sets, unit costumes, and other things. And the other aspect was gaining weight; it did require a lot of hard work to do justice to my part.

When it comes to scripts, are you choosy?
I am at a very nascent stage in my career and don't really have a platter of scripts to choose from. I have done other characters before, and it never comes from a space of judgment. But, at the same time, I do have some inhibitions when a community is not represented well on screen. That is when I do have a problem. That is the only thing that I try to take care of.
What are the lessons you have learned from your struggle in showbiz?
All this acknowledgment coming my way, is actually my biggest takeaway right now. I haven't really thought about making a mark; all these years, I was just going with the flow and enjoying the process. Having patience is very, very important. Things take a lot of time to settle and skyrocket here. Having the right sense of grounding, being consistent, and letting yourself push the strongest of obstacles allows you to create a mark.
At the same time, having some amount of guidance is also very important. There's no fixed criteria or degree that you need to become an actor. So that makes it very difficult for people to understand how exactly to get into it. I was very unaware of the glamour world and despite having filmy connections, it took me a lot of time to understand the dynamics of this industry.
So, is there visibility and recognition coming your way now?
I always kept myself busy and consistent. Even during the lockdown I picked up four skills; I find it very difficult to stay idle. I would assist somewhere on the sets, take classes, or learn something. So maybe, I think, it wasn't just about patience but also spending your 'break' time productively and wisely. All of those skills and learnings have allowed me to stay relevant and visible. There were bad days too, but I always ensured to pull myself up, looked at every obstacle as opportunity.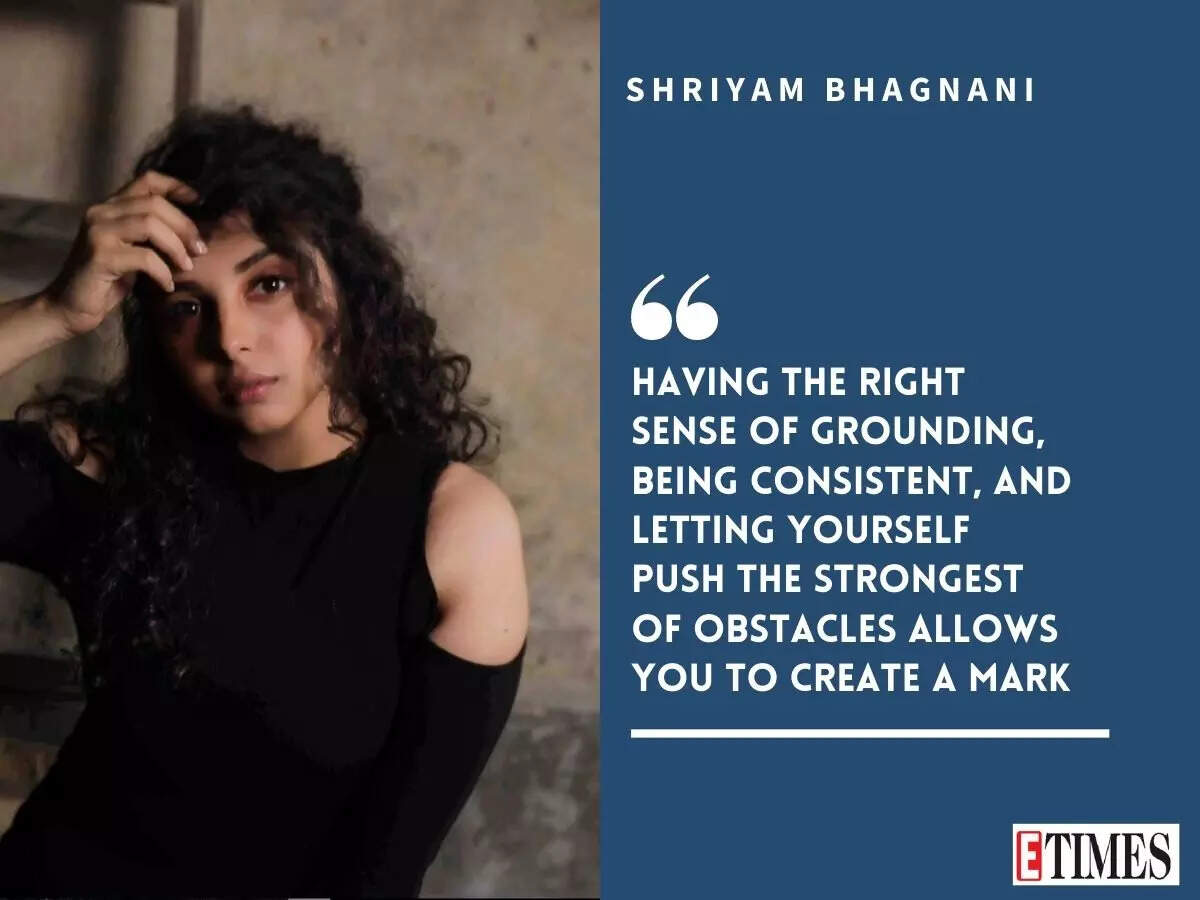 What are the kind of challenges you face now?
The pressure to perform even better. All the appreciation coming my way for 'City Of Dream' has set a standard, and now, with my upcoming projects, there's a weird pressure to live up to that mark. I feel it's a personal challenge and a very internal thing, which keeps me motivated but is scary too.
You do belong to a film family, yet you are trying to make it on your own. Do you see yourself as an outsider?
I actually see myself as an actor. I don't like labelling myself as an insider or an outsider. Because, in my case, the lines are blurred. I do belong to a film family, but then I don't want people to focus on that when talking about me. I want people to know and appreciate me because of my work, not as someone's daughter or niece.
How do you take care of your mental health in times of distress?
Creativity is supposed to be very liberating right? But it does get overwhelming. Again the work opportunities are the biggest stress when it comes to the arts; that has also caused me a lot of problems. I've also been in a place of privilege, where I did not have to struggle much. My parents were always supporting me. So I always had a shelter. Thankfully, they were in Mumbai. But having said that, rejections and failures are something that did get to me. I did go for a few therapy sessions as well, and I do advocate it. In Barry John Acting Studios, this was the first thing that we were taught — being an actor, you will need to have a therapist at all times because you're constantly playing with your emotions and keeping them at vulnerability at all times.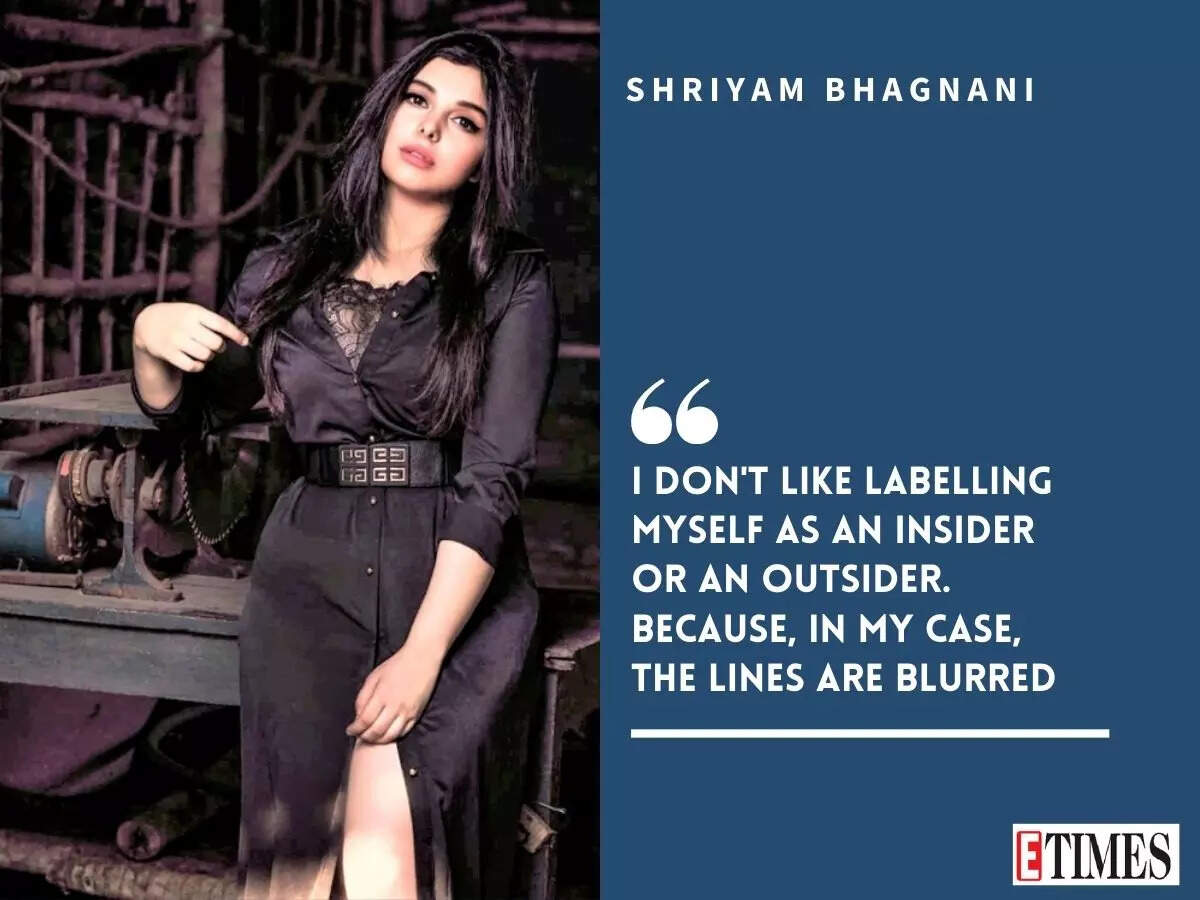 Are you happy with how things are shaping up for you in the industry?
Yes, but I still have a long way to go. Things are shaping well for me; I am blessed and grateful.
One thing which inspires you about being a part of this industry…
To me, when I see so many people come together and create a good product, with different perspectives and mindsets–it is something that really inspires me. There's so much hard work, sweat, and tears to put something creative and unique on the table. We all must respect that.